my name is leslie. i use to be
moless2001
but i got tired of her and her attitude.
really i just wanted a new start.
just a little brief info about me...
my b-day is: 6-17-82...buy me stuff!! i am a true gemini, the good & the bad!
WARNING!! i do not use capitals. i mean i do sometimes, but rarely. i don't use them online or in print. i'm sorry if this bothers you. its not that i'm uneducated. its not that i'm trying to be cool or different. honestly i just don't like them. so if that bugs you. kindly move on!
likes: reading, writing, & r&b & hip hop...i dunno i like shopping, chilling w/ good people, politics, sex...ummm sex....oh yea & sex...
i'm bi, sexually i'm very open, @ least when it comes to what i like, but i'm not a whore...pretty particular about who touches my punanti...
I TALK ABOUT SEX A LOT! so if you don't wanna know, find it boring, or just don't care, don't add me! i'd bore ya! also i have a lot of sexually explicit icons! & i'm hoping to get more! don't like it, don't add me!
i make God jokes, not a lot, but i'm not religious...i do believe, but i believe my way...
anything else you wanna know...ask...
this will mostly be a friends only journal, so add me and i'll probably add you back...
also add me on facebook: leslie j. baker or http://www.facebook.com/profile.php?id=6
74213853
if you like me tell a friend, if not keep it to yourself. later!!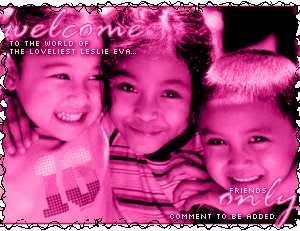 ♥
alexia_lustra
Current Location:

my room

Current Mood:

okay

Current Music:

watching e.r.
Current Location:

my room

Current Mood:

good

Current Music:

watching e.r.
Current Location:

my room

Current Mood:

& bored

Current Music:

if it's loving that you want by rihanna
Fri, 16:59: watching #thenightof and it looks like Omar (that's how i'll think of him) is molding the kids into the perfect life long prisoner.


i veer towards a more negative view of life nowadays. it's not constant, but when things bother me i allow myself the time to be upset and vent through it and slowly come full circle towards acceptance and moving forward.

my friend is uninterested in the ongoings of my life. if i start a conversation with her about something that's bothering me she first feels the need to downplay what i'm feeling. she more or less tells me i'm overreacting and then always needs to play the other side, like "well maybe he said this because", or "you probably shouldn't have done xyz". idk if that's what they teach her in *kristian klass* (she's recently recommitted herself to God). it's not supportive though. i would like someone to hear me out and validate my right to feel that way, even temporarily.

case in point, i recently found my half brother and sister on facebook. i haven't had contact with anyone in over 30 years. my "sister" lives in tampa, while my "brother" lives basically next door in STL. i met him on my b'day weekend at the mall in STL. it was nice, he was funny. while we were talking he mentioned that my sister had just been in town during mother's day weekend. I was surprised and somewhat hurt that she hadn't reached out to let me know she'd be in town. initially when i had contacted her on Facebook she had mentioned how she had looked for me for years and was so happy i had found her, but when she had the opportunity to meet me it seemed as if she didn't care.

fast forward to this morning i see my brother went to a night club last night and who was he partying with? my sister. so 2 months later she's back in town, but has once again chosen not to reach out. so now i"m all good. i see that she isn't interested and it's ok. but i tried to share my hurt feelings and frustration with my friend and she basically was just like "why do you have expectations of her? and maybe she was just to busy". lol i'm like ok. thanks for the support and trying to understand why this might hurt me.

we haven't talked much recently anyway. i don't have any local friends. i just don't have any friends. i use to laugh at those girls who are always so proud of "keeping their circle small" because i couldn't understand why you'd be so proud to not be able to maintain a friendship. but i'm in the same boat now whether i want to be or not.

because i'm social by nature having social contact is important to me. but i haven't to learn how to do without. i have my husband, who is antisocial and has no friends, and who i know doesn't really understand me. and i have my kids. so i'm just going to have to accept that things have to be bottled up and just deal.

the idea is draining but what choice do i have. i have always thought that i"m more or less unlikable. this just proves it.
so i've decided i'm tapping out on attempting to have friends. most ppl in my age range have well defined friendships or groups of friends or social circles. i do not. i thought i had a best friend but she's changed on me, or maybe i've become less tolerant or both.